Did you know that there are about 1.6 billion likes given per day on Instagram?
With Instagram's more than 800 million subscribers, that's not surprising at all. Each of these likes is directed to about 50 million images flooding the platform in a day.
For this reason, Instagram has become a home to thousands of influencers and influential brands with a huge fanbase.
If you market your business correctly, you can jump on the bandwagon and be one of these most influential brands.
But it's not going to be easy.
You need to stay on top of the game when it comes to content because this can make or break your reputation. You should have two goals in mind. First, you need to identify which posts resonate with your audience. Second, be ready to experiment and find ways to expand your audience.
To make things easier for you, I've listed out ten of the most reliable advertising secrets that you can try to level up your business appeal on Instagram.
1.Stop using Instagram's personal account.
You heard me. It's about time to shift to a business account. The good news is that you don't have to make a new account because all you need to do is make the switch. Here's how to do it:
Go to Settings.

Click "Switch over to Business Profile."
Why is having a business profile important?
Simply because there are plenty of benefits to it.
Business profiles have a call button that allows your Instagram followers to give you a ring without visiting your website.
Moreover, Instagram ads are easier to manage. In most cases, you'd need Facebook's advertising managers. But with Instagram analytics manager, Insights, you'll get the metrics you need to monitor your campaigns.
2. Maximize Instagram tools.
It goes without saying you should work on maximizing the advantages of a business account. They can really improve your Instagram marketing efforts. Insights allow you to see information about impression and engagement. Through it, you can also see details about your followers, such as active hours, which you can use when devising a marketing campaign plan.
What's more interesting is that what you get from Insights is not very generalized. You can get an in-depth analysis of your posts and impressions during that time, as well as pinpoint your top posts.
If you have a Facebook business account, you won't have any problem managing business accounts on Instagram. These tools are even more valuable when it comes to improving user engagement. The metrics make it easier to level up your content because you know which tactics aren't working and which ones are gaining traction.
3. Prepare Sponsored Ads
Back when Instagram ads are still not a thing, only your followers can stay updated and see your posts. Now, through sponsored ads, you can widen your reach by targeting anyone who fits your desired population.
Establishing a budget is a perfect way to manage how much you need to invest. There are many types of sponsored ads to choose from. Each of which aims to entice the audience in their unique way.
One effective strategy is using the carousel function of sponsored ads. Potential users might follow or buy from you if they appreciate the effectiveness of your campaign.
When promoting a piece of content, make sure it's attention-worthy. Also, ensure you attach the right target demographics so you'll be confident with where your money goes. If you're not in the mood to create new ideas, you can use existing content and transform them into sponsored ads. Pick out our top-performing posts to do the job.
There are four sponsored ads forms you can post to attract your target audience and to deepen engagement. These are images, videos, dynamic ads, and stories. Stories may only last 24 hours, but it makes a lasting impact on forming connections with your followers.
4. Create Teaser Posts to Promote Products or Services
Knowing the techniques to avoid scaring potential customers away is a must. Salesy material no longer flies with today's generation. Gone are the days when infomercials are deemed convincing. These days, it's all about finding a way to entice your consumers without being pushy.
One of the best ways to do this is by publishing product reviews. The good news is that you can do them on Instagram. In fact, you rarely have to write long captions or hold a photoshoot. You just have to highlight the benefits of using your product. It's that simple.
Staying true to your brand and what it's all about (so long as it's profitable) will get your fanbase engaged, and they might wind up purchasing your product or availing of your service.
If not, at least you gave your followers something to like, comment, and share. Either way, you'll gain something from it.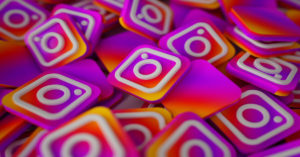 5. Work with an Influencer for a Campaign
One of the most effective ways to expand your reach is to collaborate with an Instagram influencer. This enables you to access their following; thereby, increasing brand awareness. There are many types of influencer marketing campaigns. The most common of which is tapping an individual with a large number of followers known as the macro-influencers.
It might sound like the most reasonable thing to do if you want to widen your reach. However, campaigns with macro-influencers can set you back a pretty penny. Start-ups and small to medium businesses can't afford to hire the Kardashians to promote their businesses.
If you are just starting out or own a local business, you might want to look into hiring micro-influencers to spread the word about your brand and industry experts to establish your mark in the field.
While it's true that most people try new products and services that famous influencers endorse, micro-influencers and industry experts have a more loyal and highly-engaged following.
Seek out what's the best approach to execute your plan according to your objectives and budget. As a rule of thumb, it's better to get an influencer who shares the same niche as you.
Once you have chosen an influencer, you should establish a connection and aim to have a long-term relationship with them, and by extension, their fanbase.
If you build a connection with an influencer, you'll develop long-term brand awareness with a new audience. And if you play your cards right, you can also collaborate with a leading influencer in the future to get numerous likes, shares, and comments (and maybe a few customers).
6. Make Use of Instagram Stories Creatively
Instagram Stories have got to be one of the most helpful Instagram features when it comes to lead generation. The format itself is different from what you'd expect from a regular post.
Don't let the 24-hour limit fool you. You can make your Stories as permanent as your posts by adding them to the highlights section, located just before your posts. Stories are also downloadable, so you can use them again and again as you see fit.
Instagram Stories pop up above the news feed, so you don't have to concern yourself about possible lack of visibility. They are the first things you see. In fact, it has become a more common practice to check Instagram Stories first before scrolling through the feed.
They're very much like Snapchat Stories, save for the fact that the Instagram version flows much smoother. Upon clicking on a Story, the user will be transported to a window where there's an endless transition from one story to another. Unlike Snapchat, there's no prompt signaling the viewers that they'll be seeing yet another story. Therefore, Instagram Stories are more addictive because they're readily accessible in just one click. This is great news for your business because there's a higher chance for your users to see your Stories!
Instagram stories have tons of advantages, such as:
Stories are on display. Plus points for ease of access.

It's a perfect way to start a campaign without putting in too much effort. When it comes to stories — the rawer, the better.

It allows you to share snippets of your life in the office or BTS shoots of your other campaigns.

You can explore other content ideas you usually can't in social media posts, such as rewind video, Boomerangs, live video, and different types of images and video clips.
7. Level Up Your Hashtag Game
Interactive hashtags are clever solutions for immediate engagement. When a customer posts a video clip or an image with your hashtag, you'll find them all in one place. Individuals who come across that hashtag can see just how much people believe in your product or service.
Additionally, you can get fresh ideas by scrolling through the tagged photos (or wait to see the next tip).
Hashtags are free, so including them in your advertising efforts will only require you and your team creativity. Sometimes, the answer is right there in front of you. For instance, some brands have an expression or slogan which can be used as your primary hashtag.
8. Explore User-Submitted Images and Videos
You don't have to be a martyr and force yourself to come up with fresh content ideas all the time. If you and your team are ever stuck in a rut, you can use user-submitted images to save the day. This type of content drives in traffic without too much effort from you. User-generated posts receive a lot of attention because people appreciate authentic and raw posts rather than scripted photos or videos.
It doesn't matter how many followers you have. So long as your audience is engaged, you can have them stirring up content for you.
You might be wondering how you can get your followers to produce content without turning them off. To be honest, it's not that hard. Most Instagram users like having a brand pay attention to them. Knowing that a brand will repost their image or video clip is rewarding enough, but you can step it up a notch by awarding the best post with a freebie.
When picking out photos to post, however, you need to exercise caution. Ensure that the winning posts fit your brand image while also considering the number of followers of the posters and how aligned or relatable the photos are for your audience. It's a must to put your audience at the forefront of every post you upload.
9. Figure Out the Best Time to Post on Instagram
What works for others won't likely work for you. It will largely depend on your audience. Refrain from posting a lot on Instagram. Spamming your followers' feed will definitely have them clicking on the unfollow button.
The goal is to post during key hours, so you'll be in their feed on a regular basis but not to the point of overwhelming them. You might want to try posting during peak days and hours to stay relevant and engage more followers.
Use Instagram Insights to discover when your fans are active so that you can schedule your posts accordingly.
10. Always Check the Metrics
Tracking your progress helps you stay ahead of the game. If you know what type of content your followers enjoy, then you can keep producing them. On the other hand, if you ignore the data, you might end up repeating the same mistakes over and over.
There's also a tendency to stick to what you prefer rather than honor what your audience appreciates. Quantifiable results will eliminate that tendency because you'll be able to see posts that are not giving you the results you want. It only makes sense to weed them out no matter how much you like them.
Track your follower count. The number of your followers can drive others to follow you or repel them. Some users won't follow an account with a low follower count. Notice what type of content entices people to click the follow button. You can gather information by checking the Insights tab.
Once you've come up with a strategy to drive up your follower count, it's time to increase engagement. Engagement refers to shares, likes, and comments. Your page performance is based on engagement. Make sure you have an idea of how each post is faring to understand if your page is doing alright.
It would help if you tracked the URL click-through rate. Place your website in your bio so you can monitor how many people are checking them out through Instagram.
Surprisingly, Instagram is the leader of social media campaigns. It has beaten Facebook as the best platform to promote brand awareness and share visual content. More than 800 million people are on the platform, so why not take a slice of the Instagram pie to encourage your business' growth?