It doesn't matter what type of business you are in; a trademark is significant in order to protect your brand and its reputation since it is what customers remember about you. Moreover, a trademark is a useful tool to make your products or services stand out. There are some considerations to take into account as you start the process of getting a trademark. 
Why Do You Need a Trademark?
When your brand or name is trademarked, it can prevent other individuals from profiting off your brand and name. In addition to that, they will not be able to use your brand to damage your business or mislead consumers. A trademark will ensure that all your hard work won't go to waste since no one could use your name or logo. Thus, protecting the name of the company and the legal rights of the owner of the company. 
Once you have a trademark, you have the option of selling licenses to other businesses or individuals who wish to utilize your trademark. Parties who use your trademark without your consent can be sued. One of the benefits of having a trademark is that it protects you against cases of infringement and misrepresentation of intellectual property rights. However, keep in mind that if you don't actively use the trademark, there is a risk that someone else could take it. If there is doubt about whether your business would still be operating in a few years, you might want to hold off on getting a trademark.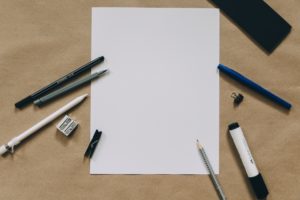 How to File a Trademark
Getting a trademark is not cheap. It can cost hundreds of dollars, aside from the lawyer's fees that your lawyer may charge for assisting you in submitting your application. Utilize the simplest version of your brand without a web domain connected to it when you register a trademark. This will ensure that your application to trademark your brand would not be rejected for being too basic while still being broad enough to answer for possible concerns or grievances.
It is important to first browse through the UPSTO website to check whether your brand name has already been registered. This will ensure that your time and effort would not be wasted in case your preferred brand name has already been trademarked. 
It is possible to apply online from USPTO's website, and the process takes only about 90 minutes. Several video tutorials could be found on the website that answer commonly asked questions and guide you through the procedure. Likewise, there is a toll-free helpline that you can call during regular business hours: 800-786-9199.
Do You Need a Legal Representative?
It would mainly depend on your preferred brand name. Generally, you would not need to contract the services of a lawyer if your preferred brand name is unique. However, you might need to seek a lawyer's help if there is a similar-sounding business that is already trademarked, or if there is a possibility that your brand name might get rejected for being too broad. Another situation wherein you might need to contract a lawyer's services is when your brand name has already been trademarked by someone else, even though your business was established before the other business with the trademark. In these kinds of situations, a lawyer is needed to assist you in making and validating your claim by sending a cease-and-desist order. 
Likewise, a lawyer can help you ensure that your trademark application is not rejected so that you won't need to reapply. Since the processing time could take several months, it would be best to seek a lawyer's aid as early as possible.