There's no better time to develop your marketing strategy than the present. However, it won't be a walk in the park. You'll need a strong marketing strategy to push your business out of the shadows and finally get discovered. Thankfully, you've come to the right place.
In this post, I'm going to take a step-by-step technique in establishing an efficient marketing strategy. No hocus-pocus or fairy dust here, simply a good old action guide that's easy to understand and just as easy to execute.
Are you ready to get stuff done at last? Let's do this!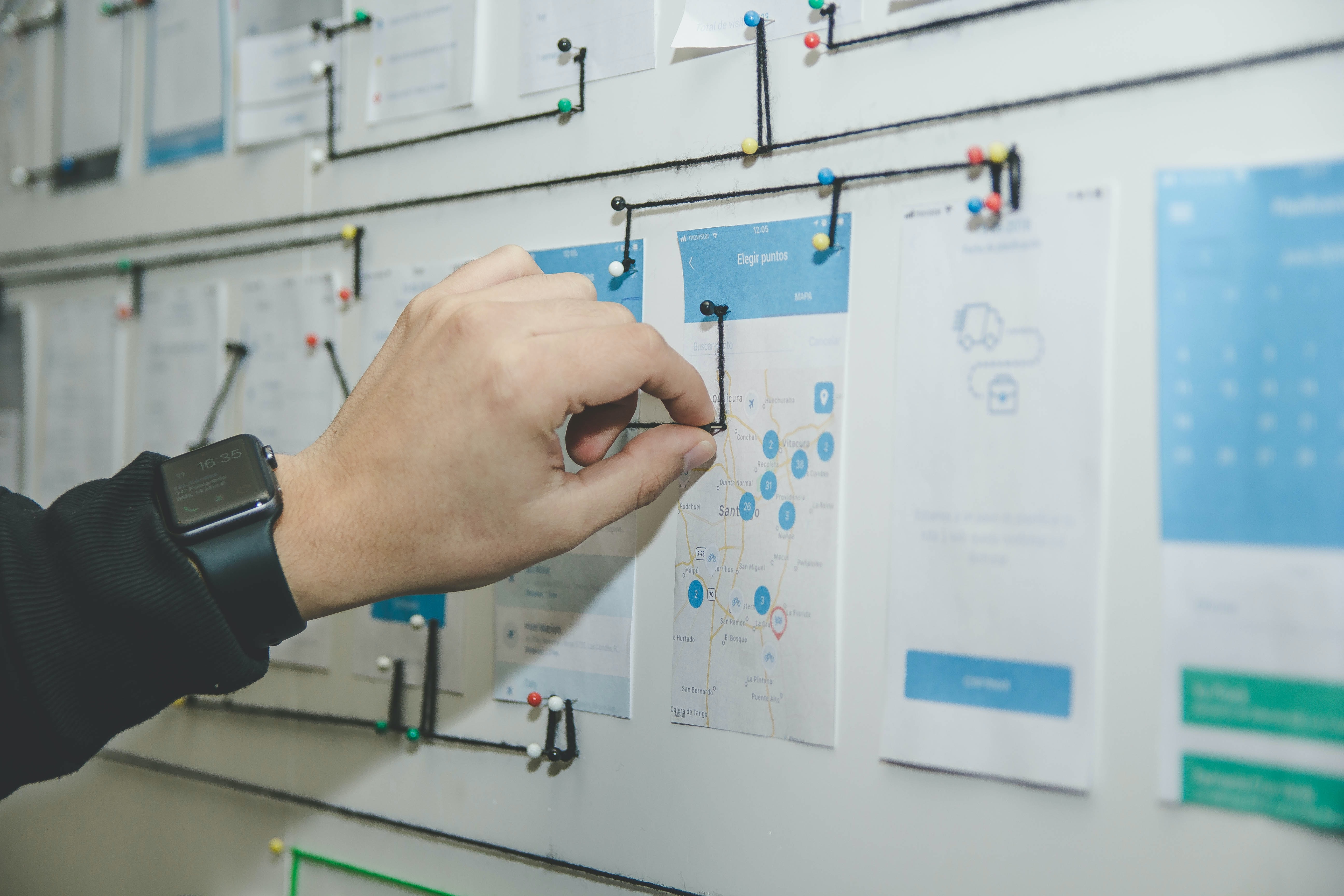 What Are Your Objectives?
So, what do you want to happen? Here are some ideas:
Offer things.

Grow your email list to sell things.

Raise brand awareness to sell items.

Increase your social followers to sell products.
The premise is simple. Everything returns to selling. You may not have much to offer today, but your million-dollar idea could be just down the road. You see, offering isn't limited to physical items. It can be anything: services, assessments, sponsorships, and ad space – you name it. The key is to determine if your objective is to offer products right now or grow your email list so you can prime them (through content marketing) to sell at a later date. We suggest the latter, for reasons that will be explained in this article.
What Are Your Target Demographics?
You need to think clearly about this one. Ask yourself these questions:
Who are my target consumers?

What do they desire?

What do they dislike?

What products are they currently buying now?

Why would they choose my brand?

Where do they hang out?
In terms of target demographics, larger is not necessarily better. A smaller amount can be better in terms of marketing. Your objective should not be to spray a large population with your ads but rather to distill your target audience down to the most appropriate and interested individuals. Why waste your resources (time, cash, and effort) on 100 people when you can speak straight to the 10 who will most likely purchase your offer?
As soon as you understand who you're attempting to reach, it's time to find out where they live online. Here are several ways to evaluate this:
Find out if your target consumers are on social media. If yes, observe which social networks they're most active on.

Discover if your ideal customers hang out in online forums.

While it's good to know if your target market is active online, you should also determine if they're totally offline. This way, you can develop both online and offline marketing strategies.
If you're uncertain, the top place to start is with Google. Where does Google lead you when you enter your "industry name + online forum?" You can also take a look at lesser-known websites such as Reddit and LinkedIn, scan tweets on Twitter, and maybe browse some Facebook groups.
You could even find your target demographic on Yelp or TripAdvisor. The point of this work is to find out more about your consumers and develop a marketing strategy that fulfills their needs and expectations.
What Makes Your Competitors Better?
It's tempting to close your eyes and pretend that competitors don't exist, but that's no way to run your business. You have to keep an eye out for your competitors. See what ads they run and take note of their marketing strategies. Check out where they put their ads.
Maybe your competitors are focused on Pinterest, for instance. Find out why–perhaps you're missing a demographic that you didn't know you could reach. Even if you're not going to copy their strategies, it's always a good idea to know where to find your competitors.
What Is Your Unique Selling Proposition?
You're in this business because you're distinct. Your brand has something that your competitors don't have, and that's what you need to concentrate on. The bottom line is, what separates you from your competition? Most companies become successful because they're offering a niche or a product spin that no one's ever heard of. Find your niche and unique strategy and stick with it.
What Is Your Marketing Budget?
There's no shame in saying that your budget is zero, or totally none. You can still run a marketing campaign on virtually no budget. However, you should be prepared to spend money down the road if you want to expand. It all depends on where you are in your marketing journey.
If you've already spent cash on the basics (website and hosting), you can begin developing your brand with social media and material marketing. While you might not pay cash for this marketing, you'll pay regarding time, effort, and sanity. Nevertheless, if you want to invest just a teensy bit of cash, you might find a quicker route to success (i.e., exposure).
Your Marketing Strategy in 3 Parts
Let's divide your marketing strategy into three parts: Social Media, Content, and Paid Advertisements.
1. Social Media Marketing
Any competitive business shall maximize social media marketing. It's almost a guarantee that you'll reach a large portion of your consumers online through social media platforms. In the US, approximately 3 out of 4 adults utilize social media. This translates to a massive 71% of online adults that use Facebook. Your target group is most likely in there somewhere.
Choose a platform
So, which platform should you go for? Will you opt for Facebook, Twitter, LinkedIn, Instagram, or Pinterest? You could just choose a couple of platforms or opt for all five. We suggest focusing on at least two platforms initially. Facebook is definitely a no-brainer since many adults hang out there. Depending on your demographic, you may choose Instagram (19-34 women) or LinkedIn (25+ specialists).
Submit your profile
There's absolutely nothing more infuriating than an insufficient Facebook profile. Visitors may enjoy your Facebook profile, but how do they reach you when they want to purchase something or discover more about you?
Don't wait until later for a complete profile set-up. When you set up your social media profiles, fill them out completely. Benefit from the header real estate.
Moreover, ensure that you offer worth to your visitor. Instead of listing functions of your product or service, explain how it will benefit the visitor. Find chances within your bio to bring more value.
Post valuable material
It can't be all about you all the time. The ideal is you should promote other people and concepts in your posts 80% of the time. Just 20% must be allocated to self-promotion.
Perfect your publishing schedule
Just as essential as what you post is when you post it. Different platforms have different mechanics — it's up to you to make the best of them. Your post may only last seconds on Twitter. On the other hand, your posts can last forever on Pinterest.
Get ready for the long haul
Don't think that you'll get faithful consumers within hours of implementing your strategy. A possible customer doesn't buy on the very first interaction with your brand. They don't even purchase on the 5th. On average, it takes about 7 attempts before a client is ready to purchase. Your business marketing strategies should be prepared for the long term.
2. Content Marketing
Consider content marketing as an educational tool, not an aggressive sell. Content marketing is a long-term and complicated strategy. But there are some things novices can do right now to start creating content for marketing.
Make your website the conclusive resource
When a prospective customer goes to your site, they need to discover all the answers to any question ever inquired about your industry. This extends beyond an easy FAQ on your footer. Dedicate a whole library to informing your customer. This influences trust, brands you as an authority, and supplies enormous worth.
Develop a blog site
Blogs are terrific. They humanize your brand, aid with SEO, and give your audience new reasons to go back to your site. You need a blog site, and with numerous great options available, there's no excuse not to have one. If you're not exactly sure which to choose, take a look at Squarespace.
Other content
Not all content marketing requires a blog site. Here's a partial list of other material you can supply that will help your marketing:
Email marketing

Infographics

Videos

Podcasts

Case studies

User produced material

Courses

Contests
3. Paid Advertisements
Because this is a beginner's guide, we'll cover the top 2 paid strategies that are most likely to yield the very best results.
Facebook vs Google AdWords
To start on Facebook:
Create a Facebook business page first.

Select Create Ads by clicking the drop-down menu on the upper right side of your page.

From here, choose a goal, personalize the look of the advertisement, and set a budget.
While there are a lot of innovative strategies on Facebook, Google AdWords is just as straightforward as this social platform. Follow this link to know more about marketing through Google AdWords.
Which one should you pick? Facebook or AdWords?
Both! Google AdWords is extremely targeted and best for getting discovered via mobile search. Around 47% of Google's advertising profits originate from mobile devices. But if you'd like to grow brand awareness, Facebook is perfect for lead building.
No matter which one you choose, make certain that you link them to a dedicated landing page.
To begin your marketing strategy, focus on who your client is, where they hang out, what you'll show them (and where) and when you'll invest in marketing your business. This guide gives you a blueprint for developing your marketing strategy that you can adjust moving forward.