Launching a startup business is no walk in the park. While you may have the best business idea in mind, it is not guaranteed that you will survive the business industry unscathed. Aside from facing the challenges of building something from the ground up, the lack of experience adds burden to the hurdle.
However, don't be disheartened by the statements mentioned above. There are many ways to avoid contributing to the tales of startup catastrophes. Below are ten of the most common startup errors that you should keep watch.
1. Building the Business Alone
There are no exact figures on the number of successful startups with one creator, but the only sure thing is that they are not many.
Establishing a business with a team already needs a great deal of hard work, what more if only a single individual does it? Building a business involves various tasks that only a few can carry out alone. 
Plus, the entire experience involves setbacks that are tough without another person's support. Of course, don't forget about the financial burden that comes with business operations that you can barely lift if you go on without a companion in your venture.
Consider getting aid from trustworthy friends and reliable colleagues who can give you a helping upon launching your startup. Don't be too obsessed with the idea that all the credits go to you alone once your business takes off, because chances are — it won't take off at all if you go on launching with such pride.
2. Poorly Done Business Plan
You wouldn't want to make the mistake of making a poorly prepared business plan. A thoroughly sketched-out plan contains business strategies that play a crucial role in your startup's growth and success.
After all, a business strategy serves to direct the startup in the best way by addressing concerns such as: 
What is the purpose of the business? 

Who are the possible consumers? 

What are the goals and values? 

Who are the company's rivals, and what are they doing? 

How can the company achieve success?
Simply put, a sound business plan determines every aspect of the startup. And whenever the company is stuck and is not going anywhere, the business plan will serve as a guide and point of reference and help determine the company's goals and objectives over the long term.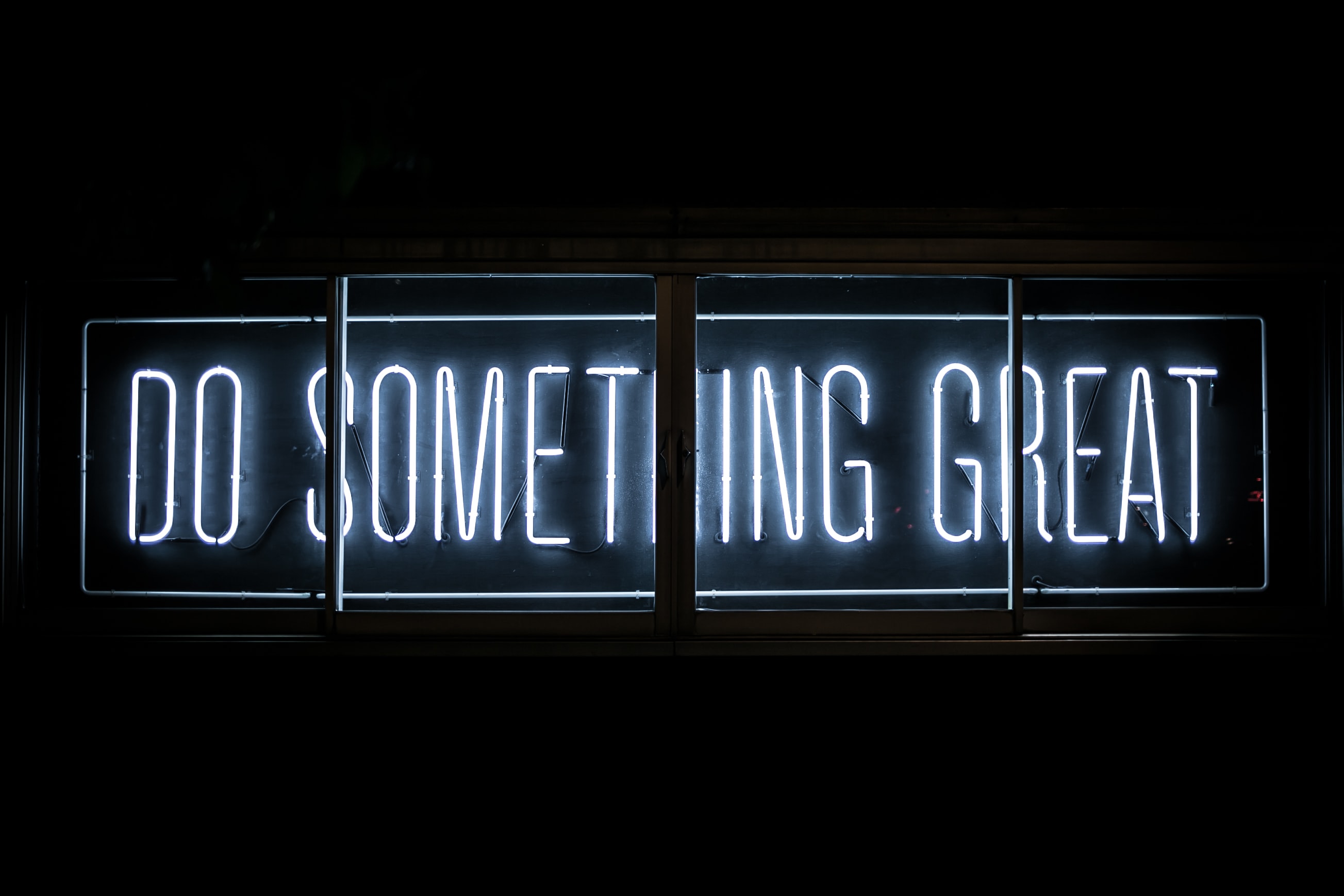 3. Lack of Financial Knowhow
When it comes to startups, finances are a big deal, and it requires proper management.
One of the main reasons startups fail is overspending, which happens when the business owner becomes overly excited and hires a ton of people than they need. Doing so can deplete your financial resources faster. To avoid this, take some time first to analyze your staffing needs and the current budget that you have and just increase the number of your employees as you go.
Another financial mishap is blowing a lot of money pretty rapidly on unnecessary costs. It could be purchasing the latest coffee machine with the same functions as your current machine or jumping into a new marketing venture when the one you have right now is still doing well. Instead of using your funds for greater use, they are simply lost from unnecessary spending.
As a startup business owner, you need to conduct a reality check before blowing your money on things that you cannot call as an investment for your business' future and success. What if your business would unexpectedly need to undertake a pricey modification, and you already have inadequate funds?
What if nothing is working with your current business plan, and you need to develop new and costly strategies? Or what if the odds wouldn't be in your favor, and there is not enough money to handle such scenarios?
Without appropriate management of your financial resources, starting another business is considered a band-aid solution, and it may never set sail at all. Be sure that somebody excellent with numbers can help you out with this.
4. Lack of Capability to Pivot
Every entrepreneur will state that absolutely nothing ever goes as planned. But if you can pivot without problems, then you have one less problem. At one time, Nokia had a paper mill and made rubber boots, but it eventually became this telecommunications, information technology, and consumer electronics company that we know now.
Odeo, a what could have been a podcasting platform, had to pivot when Apple released its podcasting platform. If the founders of Odeo failed to do so, we wouldn't be enjoying one of the most popular social media platforms today that we know now as Twitter.
If you want to be a successful entrepreneur, having the capability is necessary to survive the business' cutthroat world. You must always have a backup plan for every worst-case situation. You need to be flexible enough if your original business idea or proposition is not going to work.
5. Choosing the Wrong Location
When it comes to business, there is such a thing as having the good thing at the right time but at the wrong place.
Starting a business in the right area is crucial for the success of your venture. Upon choosing your official store or office site, monetary matters are not the only thing you should keep in mind. You also need to consider the location of your target customers and the market as a whole.
For example, a businessman named Rowland H. Macy originally started his first shop in Massachusetts; however, it did not turn out well. So, he learned from the mistake and transferred his business to Sixth Avenue in New York City. The change of location made his business successful, and without such big and bold move, we wouldn't have a retail giant that we know now as Macy's.
Consider the reality that many of the successful tech companies tend to emerge from tech hubs like Silicon Valley, Seattle, Portland, Oregon, and Boston.
Another reason why your choice of business location matters is the presence of venture capitalists. Graham observed how most venture capitalists fund startups that lie about an hour's drive away. It may be because financers discover startups through somebody else in their network. So to receive funds, site the startup close to where the money is.
6. Ignoring Your Entrepreneur Instincts
There's nothing quite like the instincts of an entrepreneur. It's probably the main reason why so many get far with their startups. So do not neglect that hunch and use it to your advantage.
However, jumping mindlessly into your instincts without proper logic can also lead you into something disastrous. See to it that upon entertaining a hunch, it is always balanced with logical number crunching, performance analysis, and research-based decisions and business strategies.
7. Launching at the Wrong Time
You may now have the right business idea and location, but your wrong choice of launching time can hamper your dream of successfully setting into the business world.
When introducing a startup, timing is everything. While specific scenarios lie outside of your control (like the economy or natural catastrophes), launching can be planned at the right time. Simply make sure the company does not start prematurely or wait too long.
Launching too soon may put the whole business at risk. Think about the following: Is this a service or product that individuals want? Is it ready to be marketed? After all, there's absolutely nothing worse than rushing a startup to market out of a desire to beat the competitors or start making profits.
Make sure that the startup is ready to proceed in launching with a plan. On the flip side, don't wait too long. Otherwise, your funds will run out, or a competitor will beat you to it. Make sure that everything is ready to roll and do not procrastinate. Establish deadlines and hit them.
8. Poor Hiring Process
Upon launching your startup, be sure that hiring doesn't start too rapidly as it could drain your funds right from the outset. Don't just hire people without a strategy and make sure that you have a well-planned hiring process in the first place. 
A good hiring process will ensure that you can only find the best candidates for the job position you're offering. Ensure that as you grow and learn more, you tweak this process and improve it with time.
Many startups have folded because the people hired were not suitable for the job position needed by the company. Do not make the mistake of hiring friends just because they are your friends; hire them because they have the skills and knowledge to succeed in your venture. Besides the capabilities of every applicant, you also need to look into every candidate's characteristics as personality differences can affect your team's overall performance.
Another thing you need to ensure for your hiring process is that everything is documented. No one wants an ex-employee to take legal action against a company because a huge portion of the business was promised in exchange for services or an agreement that was just sealed with a handshake or a promise.
9. Always Getting Outside Influence
Whether it's advice or criticism, feedback from an outside source often is a great help. Would Facebook have moved if Sean Parker had not suggested to Mark Zuckerberg that he transfer to California and change his job's name from Thefacebook to just Facebook?
However, heeding other people's feedback can get harmful. These people might say what they think is best for you. While taking their feedback and suggestions into consideration can be useful, continuously following these suggestions would lead to losing your initial and original concept. 
Although Zuckerberg took Parker's advice, he still kept a vision of what he desired Facebook to be. He didn't take every piece of advice that was offered. He just utilized the tips that he understood would work for his business.
10. Too Broad, Too Niched
You may already know that too much, or too little of anything can be bad for you. The same thing goes for your business.
If it is too broad that people will have no idea what you specialize in, it can be problematic for your branding.
If it is too niched, you can hardly pivot since your mind is already settled in the idea that you can no longer adapt to anything that is not related to your niche.
Take some time and discuss with your team as to how you can avoid such scenarios. Think of ways on how you can still run in a specific niche without going too broad or too focused. You can call it not thinking too small within a box.
Startups can fail—many of them do. While you cannot control what happens over time, you need to recognize that there are some things that you need to watch out on your journey as a startup owner.