It has been proven that advertising on Snapchat is not only enjoyable but actually remunerative. Early on, Snapchat mainly focused on advertising large brands, making it expensive and unattainable for most brands. Fortunately, it is now more straightforward and more affordable to promote on the platform.
Snapchat is a great platform for youth-oriented brands to advertise since it is primarily used by Millennials and Generation Z. Studies show that Snapchat is especially popular among users aged 18 to 24 years old. They continue to regularly use Snapchat despite rumors that some influencers are starting to leave the platform. The average number of individuals who use Snapchat daily number up to 210 million, and they produce up to 3 billion snaps daily.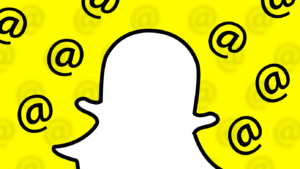 Identifying Your Snapchat Marketing Campaign Goals
Like any other social media platform, Snapchat offers different kinds of advertising to choose from. These advertisements provide various types of attachment, which would help increase your ROI. The type of ad that you choose would mainly depend on your budget and brand objective. Below is a breakdown of the campaign objectives which Snapchat can help you achieve.
Brand Recognition and Increased Video Views
If your main objective is to raise brand awareness and gain video views, you won't have any difficulty promoting on Snapchat. Since the primary purpose of users of the app is to look at photos and videos, it will be easy to lure them into watching your content. Make sure to keep it brief. Moreover, it is advisable to create different versions of your ads because studies show that ad fatigue common on Snapchat than on any other social media platform.
Web Visits and Conversions
The most popular way of advertising in Snapchat is to attract potential consumers to your website. It raises brand awareness that can lead up to the last stage of the marketing funnel, purchase. If you are a Snapchat user yourself, there's a big possibility that you had also been enticed by ads that encouraged you to swipe up to learn more about the brand or check out the website.
For brands aiming to expand the uppermost stage of their marketing funnel, advertising through Snapchat is the way to go since they can produce ads that urge users to register, fill the form, or download.
App Installs and Higher Engagement
What's unique about Snapchat advertisements is that it is targeted solely for mobile users, which can be used for your advantage. Every time users use Snapchat, whether to post or view a snap, they are on their phones. It means that potential consumers are just a touch or tap away from the app store or a deep link they can access in-app, which would be expounded later on in this article.
Recently, Snapchat introduced down-funnel event tracking in its advertisements that allows app set-up, opens, and conversions in-app. Make sure to utilize this with a third-party tracking platform to accurately calculate the success of your campaigns.
What does deep linking mean? It allows the use of a hyperlink to enable the user to access a specific section of a website rather than the website's homepage through the use of a uniform resource identifier (URI). Snapchat allows advertisements to deep-link from their ad into their app, which brings the user to the specific page within site instead of just opening the website and landing on the homepage.
According to surveys, almost half of college students that use Snapchat would open a snap from a brand that is not known to them. In contrast, nearly three-quarters would open a snap from a brand that is familiar to them. The majority of these users open the snap to search for discounts or promos and are not adverse to purchasing a product after seeing it on Snapchat. Through this method, brand engagement is made more accessible, which would lead to customer engagement and then to increased profits.
Nowadays, it is a known fact that customers spend more time glued to their phones rather than their desktops. The Collections Ads on Snapchat are formatted like a product catalog and can feature a series of products.
Once you know your brand objective/s for your Snapchat advertisement, you must decide which type of ad would best suit your needs and preferences and help you quickly reach and engage with your target consumers. The good thing about Snapchat advertisements is that the formats are versatile, making it easier for brands to choose which type of format best suits them.
Learning the Basics of Snap Ads
Snap Ads come in different forms: photos, gifs, videos, etc. It appears in between Snapchat content and allows users to take specific action by clicking a particular URL or installing an app. When you hear about Snap Ad or Top Snap, the first thing that comes to mind is advertisements that encourage you to swipe up to learn or view more. Whether the ad could be found in a snap story or in the discovery tab, it is easy for users to swipe up Snapchat advertisements. They are often redirected to an app, a website, the app store, or an AR lens. These kinds of ads could be up to three minutes long, but it must only be three to five seconds in length for maximum effectivity.
When it comes to setting up your ad, it's essential to abide by the Snapchat advertising limitations:
Submit a 1080 x 1920 px JPEG or PNG image that will be converted into a 5-second video for an image to video conversion

keep in mind that if your Snap Ad includes an accessory, Snapchat will use a call to action and swipe up at the bottom of the ad.
Never forget to include your brand name and a heading that matches the paying advertiser.
The format of the advertisement must be in full screen and vertical.
Always ensure that your ad is appropriate for audiences 13 years of age and up.
Story Ads
If you opt for a Story Ads, it will appear in the discover feed along with a cover photo and a catchy headline that will entice you. It's designed for those who need more than five seconds to convey what they want to say to their potential customers. The greatest challenge would be developing a story ad that will engage the attention of users.
When users tap the tile in the discover feed, it will open a collection of ads quickly, which could be anywhere in between three and twenty placements. Snapchat lays out the style based on the information that you provide:
A heading that can be up to thirty-four characters long

A trademark name which must be approximately twenty-five characters

3Accessories, only if you're enhancing for a swipe up

Private files for each Snap Ad within the story.
Snapchat Filters
When we think of filters, the first thing that comes to mind is the edits and overlays we put on our faces, which is incorrect. Those are called lenses, while filters are stylized images or text targeted at specific demographics or geographic areas. Custom Geofilters are ideal for location-specific businesses. They can create their own Geofilter. The price of the advertisement would depend on how vast the territory is and how long the ad will run. For filters, it would be best if the text or image is kept simple instead of using thick graphics.
In creating filters, remember to abide by these specifications:
the image must be 1080 by 2340-pixel

must be 300 KB or less

The PNG must have a transparent background

There must be a 210-pixel buffer zone at the top and bottom of the screen for larger phones

74 pixels for the send arrow

32 pixels for the "sponsored" classification

Picture orientation

The image or text must occupy less than 25% of the screen.
AR Lenses
Let's be honest; every time we think of Snapchat, we immediately think of the puppy ears and flower crowns that we put on our faces. Those are called lenses, which draws users to Snapchat since they are often cute, fun, and interactive. It's practically impossible for a Snapchatter user to not have used a lense at least once.
This type of advertisement, if done right, would be perfect for enticing potential customers, especially if the lense that you make is unique, entertaining, and unforgettable. There are two types of lenses: Face Lenses and World Lenses; face lenses recognize a user's eyes, mouth, and head thereby allowing users to turn their face into an animal, a giant taco, or have puppy ears, etc., You can use these lenses to develop a character, specifically exclusive to your brand, which would allow users to change into that. On the other hand, world lenses use the rear-facing camera to make it seem like there are objects in your physical space.
When it comes to lenses, don't be afraid to let your imagination run free. Users would be more drawn to your lense if it's interactive and aesthetically pleasing. However, keep in mind that while you can design your lense to your heart's content, there are still some practical limitations to keep in mind: it must not be offensive, must not contain any profanity, must not alter the user's race or skin color, etc., It's important to remember to feature your brand logo or name in the lens so that users would be aware which brand is responsible for creating such a cute lense. However, while you might want to make the best of your investment by making your brand name or logo super noticeable, make sure that it does not obscure the user's face. Snapchat advises positioning the logo or name in the leading right or left corner. Likewise, Snapchat will add a "SPONSORED" tag to the ad, which will stand for 2 seconds before vanishing.
Collection Ads
In Collection Ads, you can feature a series of products, similar to a catalog, that Snapchat users can tap to get more details about the product. It is a basic video advertisement with a shoppable format. It was found that brands that use Collection Ads have a higher engagement rate than standard Snap Ads despite featuring the same products. The feed contains all relevant information regarding the product like color, price, image, etc.
Collection Ads can be created based on the contents of uploaded Product Catalogs, allowing products featured to be dynamic. You could also create it manually through tile images explicitly uploaded for the Collection Ad. The four thumbnail pictures must each have a corresponding URL. Don't forget to add an additional swipe up URL, every time a user swipes up the URL provided is visited. 'AD' denotation appears on the upper right corner of the Collection Thumbnails Area.
Targeting Your Audience through Snapchat Advertising
After defining your brand campaign objectives and choosing which type of advertisement would best suit your needs, the next step is to set up audience targeting to ensure that your ads reach your intended consumers. Like Facebook ads, there's a massive number of categories to choose from on Snapchat to ensure that you can reach Snapchat users. The difference is that on Snapchat, the platform will inform you where the information originates from- which information service provider is responsible for, which allows you to be very particular regarding your target audience.
If you decide on filters or lenses, you'll have to choose a place or layer an area on other Snapchat ads. You will be able to select the state, city, or zip code of the area of your choice, or if you prefer, you can set a radius around a specific place.
Snapchat allows brands to create customized audiences and lookalikes. The lookalikes can be based on a file from your own CRM of potential consumers or website visitors. On the other hand, custom-made audiences can target the same people– visitors or prospects– and retarget Snapchat users that are currently engaged with your ads.
Success Through Snapchat
What makes advertising on Snapchat advantageous is that the platform highlight sectors that interact with your ads. Basically, Snapchat helps you improve your campaign targeting and reduce expenses. You get to enhance the user experience and save money, which is a total win!
All things considered, advertising on Snapchat is an efficient and affordable way of reaching your target audience, especially if you're a direct-to-consumer brand. You can make your ad as fun, unique, and interactive as you please – the possibilities are endless.