Pinterest is often overlooked when it comes to online marketing.
I honestly don't understand why. Pinterest has exceeded a quarter million active monthly users, a sign that it has enormous sales potential. In fact, about 70 % of Pinterest users discover new brand names on Pinterest and about 80% find Pinterest content reliable and useful.
Pinterest is a powerful tool that allows you to source new followers and strengthen your relationship with your current followers, much like other social media platforms.
Like other social media marketing campaigns on Facebook and Instagram, you need to have a detailed strategy to pin the big time on Pinterest.
Before you jump the gun on Pinterest, are you sure your business will do well on the platform? One thing that you should know about Pinterest is that its users are particular, but because of the network's nature, these users are easier to convert into customers.
Let's get to the statistics side of things:
Most Pinterest users are women.
In the US, you can reach more than 83% of women from age 25 to 54, which is a lot wider than what Instagram, Twitter, or Snapchat can offer you.
Almost half of the Pinners are from the US.
One in two millennials is active Pinterest users.
Even though only 30% of Pinterest users are males, the percentage is only increasing.
What have you made out of these numbers?
Are they favorable to your business? If so, continue reading.
Here are some tips and tricks that can help you get more followers and leverage the platform's sales power even more.
1.Beautiful and exciting visuals are what makes Pinterest a unique platform.
What else do you expect from a visual platform? Pins should be eye-catching and able to command attention long enough for users to act on them. Otherwise, they won't be effective.
How can you make sure that your Pinterest photos are up to par?
Only use high-quality images.

This means you should never use low-resolution images.

Check the right size.

You don't want your images to get cut off.

Photos with vertical orientation are more flexible since most Pinterest users use their phones to utilize the platform.

Opt for relatable images.

Refrain from using photos that look like product shots, or you'll likely turn away anyone who sees it.

Choose clean images.

Photos with a lot of going on can be confusing for your target audience.

On another note,

if you strategically place products in one pin, it can trigger curiosity amongst Pinterest users

. However, don't put more than four products in one post because it will just be overwhelming.

Pinterest is not only about images.

Enjoy the power of brief videos so you can outshine even the most beautiful pictures on the platform.
2. Be creative and come up with fresh ideas for content.
Like other platforms, you'd excel if you're creative on Pinterest. The reason users visit the platform is to gain new insights and ideas. Therefore, it's essential to develop original pins. Don't use images from free websites if you want to go far. Pinterest advises you to emphasize the freshness of your brand.
3. Jump on the bandwagon.
Check out what's trending on Pinterest by taking a peek at the Popular feed. However, you can't imitate content. Just identify the concepts and try to apply them to your brand. How can you make your pins useful and brand-specific? That's what you need to figure out.
Whenever you find interesting content, you can follow the user, comment, or re-Pin it. Any of these three can help improve your exposure. However, there should be a perfect balance. Otherwise, your posts and comments might be seen as spam. Make sure when you do write a comment, it's authentic and personal. Don't just leave one-word comments, such as "Great!" and so on.
4. Understand how Rich Pins can help your content.
What are Rich Pins? These pins utilize metadata from your website to provide more vital information to your pin. There are different types of Rich Pins you can use, such as article, product, app, and recipe pin. To give you a clearer idea of what they are, Rich Pins help showcase the actual price and availability of products you are displaying on Pinterest.
5. Be part of relevant group boards.
Do you know what category your company's in? Look up the top Pinterest boards in that niche. Join them and ask to become one of the contributors. The administrators usually provide instructions on how you can be a part of their group. In some cases, you'll have to reach out to the board owners.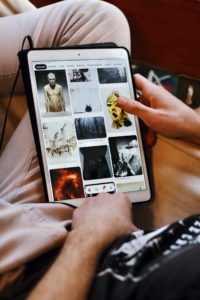 6. Prepare accurate and detailed descriptions.
You've done a great job coming up with a worthy image, but that's only half the battle. It would be best to pair it with an interesting caption that can intensify the audience's feelings about your pin. Like comments, it's not fruitful to leave short statements. Provide more details that can stimulate the imagination of your target population.
7. Don't forget to use creative hashtags and keywords.
Look at Pinterest as a search engine for ideas and creative concepts. If you have goals of hitting the high ranks, you must create optimized content coupled with keywords and hashtags to increase your discoverability.
Your captions should be keyword-rich but not overly laded to the point that they seem forced. The keywords should be strategically placed, and the hashtags should hit specific and general indices.
If you're curious about finding the right keywords and hashtags for your posts, you can try different techniques. The easiest method involves the use of Pinterest's search bar. Type in some of your keywords and note down the automated ideas. It's not complicated, but it requires time and diligence. Take a look at the hashtags and usage stats when you add some to your descriptions. You can also discover more of them if you dive deep into browsing each hashtag. What else are there? I'm sure some Pinners would have thought of something that you haven't. Lastly, don't forget to check out your category's trending hashtags, which you can spot from the get-go if you're using the mobile version.
8. Plan your Pinterest Boards and categorize them well.
It's not just the images that you can optimize; the boards, too. Therefore, you should specify the board names and provide accurate depictions of what a viewer can see inside. Use keywords and hashtags in the description, too. If you haven't got an idea which category your board falls into, spend some time browsing, and you'll discover the closest fit.
9. Use Pinterest's Areas to organize board sections.
Pinterest's Areas is a god-send for those struggling to keep their boards organized. It allows you to distinguish boards under a broad category, meaning you can prepare separate sections for each.
Not only will your content be easier to find by the potential audience, but it also enables a more straightforward experience when browsing your content.
10. Keep a Light and Positive Vibe
Aside from telling your target market the advantages of using your products or availing of your services, you need to observe expressions of positive sentiment. Pinterest is known for its inspiration boards, so seek to inspire and be original with your images and copy.
11. Keep up with the holidays.
Wondering what to get your loved ones for Christmas? Most people flock to Pinterest to get some gift ideas! On Mother's day alone, a whopping six million people go to the platform to pin various celebration concepts and present ideas every year. It goes without saying that comes Christmas, Pinterest draws in more than five times that number.
12. Figure out the right time to post on Pinterest.
Find out the best time to post pins. Most people use Pinterest between 12 noon until 12 midnight. The most active hour is at 11:00 PM.
13. Post frequently.
Pinterest helps you grow your audience through the very nature of the platform. The content you post on Pinterest accumulates more reach over time, which you can't find elsewhere. By posting content regularly over a few months, you'll gain a more high-quality audience.
14. Schedule Pins ahead of time.
According to Pinterest, it's better to prepare your content beforehand. It's highly devised to share content a month and a half before a special event or holiday season. In some cases, Pinterest users plan about four months before any event. Staying on top of the schedule will prevent you from losing a potential audience.
15. Utilize Pincodes for your audience's convenience.
Pincodes act like QR codes. They are often found on different marketing collateral types, such as business cards, print ads, brochures, etc. The goal is to help your target audience find your Pinterest account even offline. All they need to do is scan it with their Pinterest camera to transport them straight to your Pinterest account.
16. Take advantage of the Save Button.
The save button enables your web visitors to share content from your website on their Pinterest profiles. It's a simple way to increase organic reach and hit two birds with one stone.
17. Take advantage of the Follow button.
To increase your following, don't neglect the power of the FOLLOW button. Include Pinterest Follow buttons, along with your other social media channels', in your newsletters, email signatures, and of course, on your website.
18. Create a widget.
Developing a widget is one other way to integrate your Pinterest profile into your website. Apart from the Follow and Save button, it helps provide a sneak-peak of your Pinterest boards on your website. This nifty feature will entice your web visitors to follow your Pinterest account if you put in effective teasers of your Pinterest content.
19. Get your website verified.
Verifying your website is a must should you want your profile picture appearing with the Pins users gather from your website. The first step is to prove your website's legit. After you've done this, you'll have access to website analytics that will permit you to gather more information on what Pinterest users appreciate the most from your website.
20. Take time to understand your audience.
When preparing an ad campaign via Pinterest, you need to have a clear idea of your target audience's behavior. This can be characterized by their keywords usage and interests. Your goal here is to attract users that are already looking for what your brand is offering.
There are two types of targeting that you can use: Actalike Targeting and Engagement Targeting. Actalike targeting helps you locate users that match your primary audience's behavior and interest. On the other hand, engagement targeting lets you establish a deeper connection with Pinners that are already avid fans of your brand. By adding a convincing call-to-action can cement your budding relationship with them.
21. Leverage your Pins through proper promotion.
Promoted pins enhance direct exposure. Should you have the budget to promote some pins, select your top-performing ones. Go back to tip 20 to make sure you set the right metrics and tap the shoulders of new followers.
22. Hold a contest on Pinterest.
Obviously, the contest's objective is to garner as many new "follows" as possible. Therefore, the most important requirement to join the contest is a follow on Pinterest. To get the ball rolling, you can start by developing a hashtag that helps participants spread the word and keep everything in one place. Don't forget to include clear and concise rules so as not to confuse your audience.
Make sure everything is smooth-sailing by checking Pinterest's rules and regulations on contests.
23. Try, Think, Tweak, and Try again.
Hate to break it to you, but even the best social media marketer in the world won't be able to perfect the campaign in one go. Keep your eyes peeled for the results, and adjust your strategy if it doesn't work. Pinterest gives its users tools and insights to help you understand your audience and their reactions toward your material.
I've bestowed you plenty of helpful tips. It's not mandatory to apply them all at once. Start little by little, and you'll see an increase in brand awareness and your Pinterest account soon.