For ordinary people who don't know the nitty-gritty of advertising, the term 'lookalike audience' wouldn't ring a bell. Does it refer to twins? Does it mean consumers who look the same? No, it doesn't refer to literal similar looking people.
Lookalike audiences pertain to a Facebook segmentation tool that traces people who have similar demographics and interests to a user's existing followers. It targets another group of audience based on the custom audience. It's easy to create and execute, making it a powerful marketing tool for high-converting users.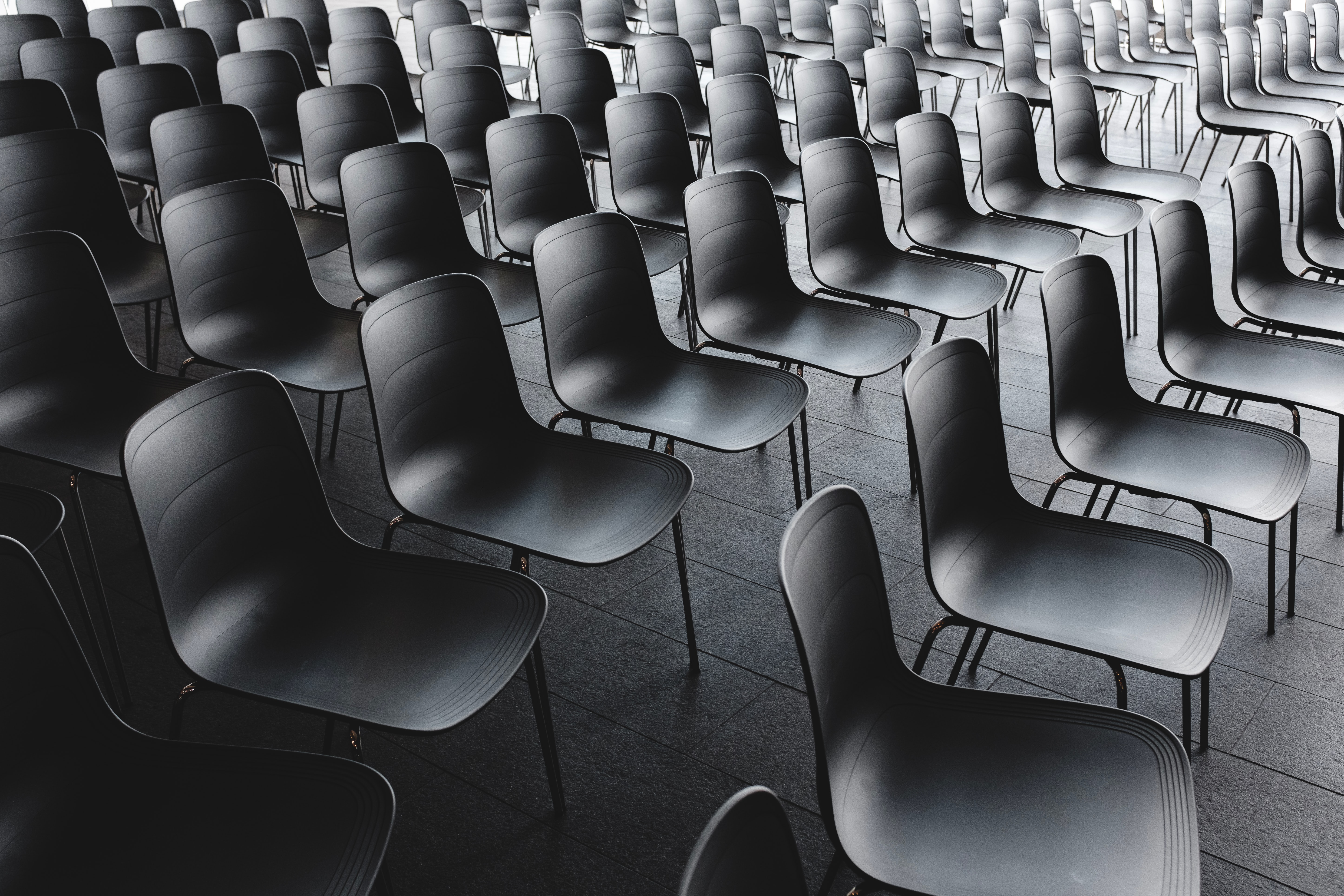 Why Use a Lookalike Audience?
Lookalike audiences give you a method to reach a cold audience beyond interest or habits targeting. Say you would be releasing targeted ads to incite traffic, such as people on your email list, site visitors, or Facebook fans. Lookalike audiences offer you a method to reach a broader scope of audience.
Depending on how closely you wish to match your base audience, you can establish a lookalike audience size from 1% to 10%, where the 1% includes those people who carefully match your base audience. In the U.S., 1% of the audience has something to do with 2 million individuals. As you escalate toward 10%, the audience size boosts, but the matching becomes more generic.
You can manage the size with a slider that appears when you produce the audience. To do so, go to your Facebook Ads Manager. Then, open the Audiences tool before proceeding to the Create Audience button. Next, select the option that allows for developing a lookalike audience. After that, a box pops up where you pick a source, a place, and the audience size.
The source is the custom-made audience on which you want to base the lookalike audience. The area refers to the nation or region. The audience size has a slider that lets you select 1%, 2%, 3%, etc. You can also see an advanced alternative to produce multiple variations of that lookalike audience size.
Lookalike audiences may be referred to as cold; however, they aren't super-cold because Facebook utilizes the algorithm to match your warm audience's specific characteristics. The method is done to produce new lookalike audiences. To reach unique individuals who aren't currently in your warm audiences on Facebook, you may utilize and test lookalike audiences.
Lookalike audiences are not just a fantastic way to reach new people, but they tend to be cheaper than audiences based on interest or behavior targeting. However, to validate that the cost for lookalikes will be lower for you, you have to evaluate and compare the various audiences.
The most practical reason to target a lookalike audience is to discover individuals who are similar to your existing buyers. If you have a consumer list, you can submit that list to Facebook and create a customized audience of purchasers. From there, you can establish a lookalike audience based on your buyers, which targets individuals with comparable credit to those who purchased.
Area and Size Options for Lookalike Audiences
For your location, pick an option at the country level. The algorithm appears to work much better with larger audience sizes. The bigger size gives the algorithm more information for finding individuals who are likely to see a video, transform, or otherwise convert.
We recommend evaluating those larger lookalike audience sizes of 2% to 5%. Depending on what industry you belong to and who your customer is, you may test audience sizes with an even larger portion. You may divide the test between 1% versus a 5% audience.
Nevertheless, the results depend on your business. You may discover that you would get better results with a 1% audience after testing a few different sizes. Increasing your audience size to 4% or 5% may not make sense for many services because they aren't that broad. The most crucial thing is to test various sizes to figure out what works for you.
Innovative Ideas for Lookalike Audience Sources
For your lookalike audience source, you can think artistically to reach various sections of your audience based upon the actions they're taking in your business.
As mentioned earlier, you can section your email list to target customers based on a particular product and services they've purchased. If you host events, think about how you can utilize that audience. You must have people who visited your website.
Customer List: For your customer list, although the majority of people instruct Facebook to match users based on the email addresses, you can go into 15 different matching points such as date of birth or phone number.
Also, if you take time to know your lifetime customer's worth when you're publishing your list, you can retain that number. Then Facebook would let you develop a lookalike audience based on people who have high lifetime consumer worth. This alternative is powerful because you're asking Facebook to find individuals who have an actual financial value to your business.
One thing you can't do with your customer list is to target individuals who have unsubscribed. The first time you develop a custom-made audience, you need to agree to the conditions. If someone says they don't want to be contacted by you, you're expected to eliminate them from the list.
However, you might use a list of unsubscribed people to develop a section of users you wish to exclude from your targeted ads. You can export the data from your CRM. By leaving out these people, you can prevent negative feedback; although, Facebook is eliminating advertisement feedback in favor of the importance score.
Site Visitors: For site visitors, the apparent idea is to create a custom audience of anyone who visited your website. You can restrict that audience to individuals who visited between 1 and 180 days back. The variety of days you specify makes the audience ever-changing.
For instance, if you produce a 30-day audience, the audience updates regularly to target only people who visited the website in the previous 30 days. You should know that despite the audience set up, it updates every day. Thus, it would only consist of people from the past 30 days.
Furthermore, you have the option to create a customized audience based on individuals who visit particular websites. For example, you can establish an audience of individuals who went to the details page for your event. You can create another set of audience who went to the occasion page but didn't buy a ticket.
By creating a customized audience, you can develop the audience of individuals visiting. The lookalike audience can then discover other people on Facebook who aren't part of your audience but have the same interests as individuals who are visiting your website.
Naturally, your lookalike audience must be those who visit your site and perform the desired action. For example, a custom-made audience of individuals who went to a sales page but didn't purchase might be beneficial for other ads. However, not ads targeted to a lookalike audience. The powerful lookalike audience is based on individuals who buy or otherwise do something about it.
Another choice for website visitors is a customized audience of people based on how long they're spending on your site. This alternative is called Visitors by Time Spent. You can choose the leading 5%, leading 10%, and leading 25%, where the top 5% is individuals who spend the most time on your website.
If you're utilizing standard occasions so Facebook pixel would track events such as a registration or purchase, you can create a lookalike audience. Although email and site traffic are super-powerful, Facebook engagement audiences have been developing just recently and consist of some fun options.
Video Engagement: If you're sharing video on Facebook–whether it be uploading a video or hosting Facebook Live shows–you can then produce engagement audiences of people based on how long they enjoy your video.
For instance, an audience of people who saw 75% of your video is an adequate audience. You can already presume that a custom-made audience finds whatever you're discussing quite engaging.
Depending on the size of your viewers, that customized audience can be a small group. If you want to procure more views, you must target the lookalike audience based on a custom audience.
Lead Ads: Lead ads enable users to populate a form with whatever details you've asked from their Facebook profiles. If you use lead ads, you can develop a custom audience based on the action users take within the lead kind, such as opening or sending the form.
A custom audience based on lead advertisement actions is like developing an audience of individuals who have transformed on your landing page. However, the form is on Facebook. From that custom-made audience, you can create a lookalike audience.
Facebook Page Engagement: This alternative rolled out in 2017. You can develop a custom-made audience based on individuals' engagement with your Facebook page, and it's called Everybody Who Engaged With Your Page. The page includes people who have engaged with your posts, messaged you, or engaged with you in some other methods.
After you build a custom-made audience of those people, you can create lookalike audiences based on that engaged audience.
Instagram Engagement: If you have a business account on Instagram, you can construct a custom audience of individuals who engage with that profile and produce a lookalike audience based on that custom-made audience.
As with Instagram page engagement, you can define the engagement type, such as engaging with stories versus your Instagram feed. Additionally, lookalike audiences are cold audiences who don't necessarily understand who you are.
Thus, your ads need to develop trust and move individuals even more down your sales funnel. You want individuals from this cold audience to enter into your warm audience. So in your advertisement content, you require to be mindful of handling your cold audiences.
You want a material that adds value or teaches your audience something. This material is what establishes trust, constructs a relationship, and creates a perception in your audience's mind that you're a worthy supplier. Those things enable your audience to purchase from you down the road. Also, your ads may consist of a valuable link to an article or a video.
Expense Management
In the beginning, your expenses are usually low. Custom audiences of site visitors and your email list are much smaller than an interest-targeting audience. However, lookalike audiences based on these customized audiences will eventually become larger audiences, and so will your expenses. Thus, expense management is of vital importance. One way to manage your costs is by testing lookalikes with smaller spending plans.
There's always trial-and-error in every marketing strategy. Testing with a smaller budget to see how your custom-made and lookalike audiences work helps you proceed with care. Then, you can scale appropriately based on the results. Remember, be calculated with your every move; you cannot lose any audiences!