Facebook is one of the most well known and well used social networks today. The site's primary purpose is to build bridges with your social circle and in doing this it has become a solid service tool as well. Regarded as the most significant social networking site, Facebook has gone beyond the populace many of its predecessors, eventually making it a household name throughout the globe. Certainly, using Facebook for your business is already a step in the right direction.
Yet even today, many business owners wish to know if they should make a Facebook page or Facebook group. Many are puzzled with these two options as they appear similar. However looking closer, Facebook page and Facebook groups have a couple of key differences that make each one one-of-a-kind. So before you determine which road to consider for your business, below is the essential info regarding Facebook Groups as well as Facebook Pages.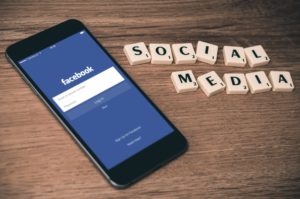 What is a Facebook Group?
The Facebook groups are pages that you develop within the properties of the Facebook social networking site. It is structured by single person or a team. It can be affiliated with an organization, with a particular target audience and also with interests/hobbies. In a Group, you can make a community of individuals or pals that are eager to share and talk about important matters.
The Facebook groups provide a large opportunity to every person who would love to make an online community. As an example, you will make a group based on a physical location "LA Taco Trucks" where you set and only allow fellow LA to review and discuss those Fish Tacos. This will certainly work as a hangout location for you and members of the group.
Also, you can post pertinent issues related to the group, such as set a meetup, discuss topics based around the group theme and provide a variety of post types all without leaving the group page.
Furthermore, you can make a Facebook group that belongs to your business. You can add individuals who would like to join in the discussion or who have passion in the group. You can even chat with your group friends and likewise it has an integrated email notice that makes easier for the group to be updated on what is taking place.
What is a Facebook Page?
The other feature that Facebook can give is Facebook page. These are pages for companies, businesses, stars as well as brands. It is to send helpful details in an official and public manner. This is only appropriate to the individuals that are attached to a specific official page. The Facebook page equals out to be the business equivalent of the personal profile and timeline. You can also create this page. It is to allow the people to connect and also get directly involved with their target markets in a very specific way. Facebook page can be added via the suggestions of a friend, News Feed stories, Facebook events and a lot more.
Yet, Facebook pages provide an abundant pack of functions that are not available in Facebook group. The Fan pages make it possible for the very same kind of connection as groups however with numerous added choices for personalization as well as customization.
The Facebook page resembles Facebook group that has a wall. Though, the Facebook page has numerous included features like Facebook applications.  Additionally, the Fan pages are usually preferred by businesses, brands, companies and individuals looking to share their services. It is also popular among musicians, Hollywood celebrities (actor as well as actresses), politicians, marketers, real estate professionals, magazines, writers and also many more.
Choosing Which One
In the end, it depends on you which mode to choose in constructing a Facebook credibility for your organisation, website or blog. You can actually choose both. Maybe a Facebook group that is for inner use, interaction with a particular group of people or member of your blog; as well as it could be a Facebook web page wherein your fan or subscriber of your blog goes to check up on the latest news.