What is an Investor Pitch Deck?
Most start-ups curate an investor pitch deck comprising the business summary, the various team members, all the products or services, and more relevant information. The purpose is to secure investors who would be willing to finance a start-up. 
If you are seeking capital funding for your business, you know how tough it can be. Investor Pitch decks are as good a place to start as any, but are you sure you are doing it right? This critical puzzle piece can make or break your pitch. Therefore, it requires a certain level of attention to detail to avoid the typical blunders most start-up companies commit. Here are some of the most common mistakes you should avoid when preparing an investor pitch deck.
     1. Not Following the Format and Content Investors are expecting from your Investor Deck
It pays to be creative and unique. Most start-ups want their brand personality to shine when preparing pitch decks. This is a good idea and all. But somewhere along with the planning and showcasing of character, you should not lose track of the relevant topics. Put stress on covering the following points (preferably as formatted) for reference:
Business Outline

Company's Mission and Vision

The Team Members

The Difficulties and Challenges

The Solution

The Market Potential

The Product

The Target Customers 

The Technology

The Business Rivals

The Pull

The Marketing Strategy

The Budget

The Request

 
      2.
Not Drafting a Brief Overview to Start the Presentation with
A brief summary of what the business is all about should be available right after the cover page. It should not be too overwhelming. Keep it simple by limiting your explanation to 4 to 6 bullet points. Basically, it should consist of the problem you are aiming to solve, its corresponding solution, the team, and their expertise, and other attractive lures you and your staff have come up with. This short but concise business intro allows the investors to digest the info easily as you progress into the pitch.
      3. Verbalize the Need for the Solution
If you believe in your products and services, you should let the investors know why. Including that reason in your pitch deck will help the investors see the extent of market potential your company can cover. Convince them by articulating the different issues your company can address and the various market opportunities that can tap into.
      4. Forgetting to Highlight the Business's Gained Traction
Most presentations have a Traction slide that discusses the maturation your business has undergone. Some relevant info you should include is the talks of profits, pilot programs, earliest clients, partnerships, press coverage, and other services, reviews, and product development updates. Investors need to see that your business is moving forward and that investing in you will not only be a test for testing the waters.
     5. Making Long Pitch Decks
These professionals are taking a chunk of their time to listen to you. Don't make the mistake of consuming more of their time than necessary. Keep your presentation short, and never go over more than 20 slides. Refrain from putting all the info into your presentation. You could give them a separate document with a more detailed explanation of monetary projections and other relevant data. They could check it out should they need to. Only capture the highlight details in the pitch deck.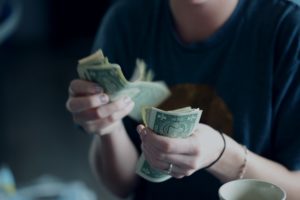 6. Lacking in Presentation Design
So many individuals take details for granted when they are too involved in perfecting the text content of the presentation. Avoid doing the following to avoid disappointing the investors:
Poor structure

Second-grade graphics

Different typeface sizes on a single page.

Bad titles.

Irregularly sized headers

Outdated cover

Confusing charts.
The truth is first impressions count. Even if your idea is interesting, you need to deliver it in such a way that holds your investor's attention. This includes working on your pitch deck's aesthetics. Don't come up with different titles for every slide. The traditional titles listed above exist for a reason. They work because they are straightforward.
The slides should have no more than five bullet points, a minimum of 3. Investors receive numerous pitches in a year, so this won't be their first rodeo. 
To prevent mishaps with fonts and designs on the day of the presentation, generate a copy of the slides in PDF. PowerPoint and other software sometimes change the original texts, depending on the type of computer you use. PDFs are always consistent.
     7. Not Observing What Others are Doing
Do your research first. Check out other pitches. Try to imitate what they are doing right. If you see something that you don't agree with, think of what you would have done differently.
      8. Going in Circles When Talking about the Main Problem
Be clear and upfront with what your business is about and how it is the answer to a certain issue. Convince the investors that there is a dire need to address the problem. Anyone who does so will reap financial gain. How do you do that? Dig deep. Why is it solving the problem relevant to you? Stick to a solid narrative.
     9. Going in Circles When Talking about the Solution
Once you have established the problem, talk about how your start-up can resolve it. Identify your product or service's edge against other similar businesses already available on the market. Emphasize the functionality, usability, cost, and uniqueness.
     10.  Not Underlining the Reason Why Your Intellectual Property Rights and Technology Are Relevant
Venture capitalists are always looking for the next new thing. They will mostly be excited about the existing technology you are offering and those in development. When talking about the technology side of the presentation, make sure you place a bullet for each point:
The basic components of your novel creation.

Your patents – pending, copyrights, trademarks, domain.

What else is to come with your innovation?

Why your unique technology is too complicated for competitors to replicate.   
     11. Boring the Investors with Money Matters
As a start-up, earning $5 million in just five years is a win. Sadly, this won't sway any big-time hotshot. Most capitalists want more than that. They want a company that has no limits when it comes to growth. They want to work with companies that dream of building an empire. 
On the other side of the coin, telling your investors that you can earn $500 million in less than three years is a huge turn off for them. Remember, they have been in the business for a long time. They did not get to where they are now just by eyeballing things. These experts can gauge if you are just talking up your potential and being unrealistic, especially if your earnings are currently nil. Do not make official statements when it comes to projections. They are hard to prove, and you don't want to embarrass yourself in the midst of your inventors. 
     12. Claiming that your business has No Competition
Making a sweeping declaration of how your technology is the only of its kind will be met with shaking heads. Investors will brand you clueless or too confident—both of which are not ideal attributes of a start-up owner. You will always have competition, either direct or indirect. There will be other businesses that offer alternative solutions to the problem you present. And your investors can quickly discover them by conducting a basic Google search. 
Capitalists want to work with someone who has an understanding of the competitive landscape. Do your research and see to it how your brand, product, and marketing plan can win against your top competitors.
     13. Overlooking the Importance of a Solid Marketing Strategy
The world is filled with good ideas, and the investors you will be meeting with know it. So how do you take an idea from good to excellent? By marketing it properly! It is not enough to show them your innovation and skimp out on how you are going to sell it. How do you plan on marketing your services and products? Think of a comprehensive marketing strategy. Cover all the bases, including all the outlets you plan to use, how to reach out to prospects, social media marketing, content marketing, and so on. If you have plans to sponsor a post on big-named websites, give them the main idea. Support your opinion with some examples of actions you are willing to take.
     14. Lack of Knowledge About Customer Acquisition Costs and Customer Value
A financier will be curious about how you will handle user-acquisition. Talk to them about the price you have to pay to get a client. What are these clients or customers going to bring into the trade? Also, be clear on which channels you are going to use for your promotions and the projected time frame needed for turning a potential consumer into an actual one. If you can't entertain these questions and defend your answers, it will be hard for you to get these people to back your business up.
    15. Skipping the Discussion About the Utilization of the Investor's Money
It stands to reason that your investors want to know where you are putting their money. In line with that, also discuss the expected burn rate to give them an idea when they should shell out the next funding. From this, investors can get an insight into your fundraising strategies. So make sure that they are reasonable according to your plan. Be transparent with your estimated expenses. Aside from the burn rate, motivate your target investors with the expected progress reports and milestones. This will entice them to invest more in the next round of funding.
    16. Luring the Investors with Far-fetched Business Expectations
If you want to get on your investor's good side, telling him or her that you can reach millions in appraisal after starting your business barely a month ago is not the way to go. It is not the discussion that will get the ball rolling. In fact, it is best to skip the talks of appraisal during the first meeting. In the meantime, lead with something along the lines of "the market determines the rightful appraisal."
     17. Creating Hurdles for your Investor in Getting the Pitch Deck
Send the PDF version of the pitch deck to your prospects before the meeting. Send it straight to their email. If you ask them to download it from Dropbox or Google Drive, they might skip it altogether. Having them do a once-over on your pitch deck is for your benefit above all. Additionally, it is not good to ask for a signature for an NDA (non-disclosure agreement). Most investors will not go through the trouble of signing an NDA to listen to a pitch. 
Knowing about the following mistakes will keep you from doing them. Ensure your investor pitch deck is mishap-free, and you might just get the funding you need. Make your brand story impactful and enjoyable to listen to. Never ignore difficult conversations if the investors are leading you to it, so it is best to be prepared. Make clear statements and follow the outline well. Emphasize that helping you will also be beneficial for them within the foreseeable future.