Venture capitalists make decisions continuously about whether to invest in certain startups or pass. However, the fact remains that most of the time, the answer is no. One factor for this choice is the startup doesn't meet the firm's desired financial investment.
Here are 15 key identifying elements for whether a venture capital firm will or will not invest in a startup that's seeking capital.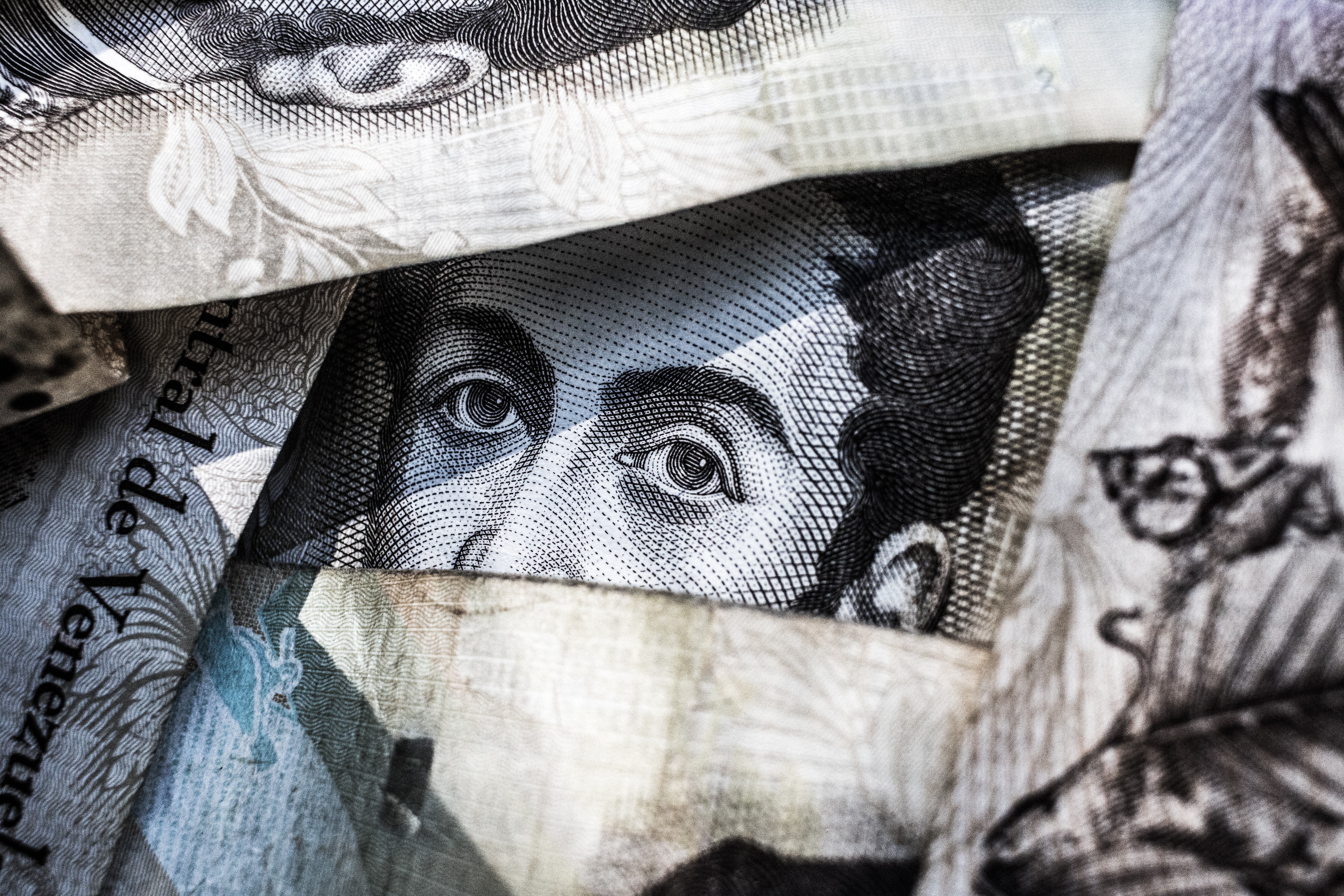 1. Is there a great management team?
Lots of venture capital firms consider the group behind a startup more vital than the concept or the product. The financiers would like to know that the group has the ideal set of abilities, drive, experience, and character to grow a business. Prepare for these questions:
Who are the founders and key employees?

What pertinent experience does the team have?

What short-term additions are necessary?

Why is the team distinctively capable of executing its business plan?

How many employees does the business have?

What motivates the creators?

How do you prepare to scale the team in the next 12 months?
Eventually, the investor will need to judge whether the founder and team will be enjoyable to work with. Knowledgeable advisors can be practical in the early stages to help bridge an early-stage group that's still growing.
2. Is the market opportunity big?
Many venture capital firms are looking for organizations that can scale and become meaningful, so make sure you're upfront as to why your business has the potential to become huge. Don't present small concepts.
If you're pitching a first product or service that's small, maybe it's wise to think of your company as a "platform" business allowing the production of multiple products or apps. Investors will wish to know the potential market value and what percentage of the marketplace you plan to gain over time.
For many investors, a "huge" market opportunity remains in excess of $1 billion in sales annually.
3. What positive early traction has the company accomplished?
Among the most important things for venture capital firms will be indications of any early traction or customers. A business that has acquired early traction will be most likely to obtain better term and venture funding. Early traction examples are as follows:
A beta product creation or making a minimally viable product

Preliminary or pilot clients, especially brand name customers

Strategic collaborations

Client testimonials

Competitive programs admissions such as Y Combinator or other innovation accelerators or incubators
Investors would want to know information such as how to accelerate the early traction. Other questions may include the principal reason for the traction and what the company can do to scale the early traction.
Don't forget to reveal early buzz or press you've received, specifically from popular sites or publications. Feature the headings in a slide on your investor pitch deck. Note the number of articles and publications discussing your company.
4. Are the creators passionate and determined?
Lots of venture capital firms try to find passionate and determined creators. They're looking for individuals who will be committed to growing a business and facing unavoidable obstacles.
5. Do the founders understand the key metrics and financials of their business?
Venture capital firms search for founders who truly comprehend the financials and crucial metrics of their business. You need to reveal that you have a handle on all of these factors and articulate them coherently.
6. Has the founder(s) been referred to me by a trusted source?
Venture companies get overwhelmed with unsolicited pitch decks and executive summaries. Most of the time, they ignore these solicitations. The way to get a venture capitalist's attention is to get a warm introduction from a reliable associate: an entrepreneur, lawyer, financial investment banker, angel financier, or another venture capitalist.
7. Is the initial investor pitch deck well thought out and interesting?
The first thing the venture capital firm will anticipate is to see a 15-20 page investor pitch deck before scheduling a meeting. The investor wishes to see an intriguing business model with committed business owners and big rewards from the pitch deck. So make sure you're prepared with an excellent pitch deck. You can look at other pitch decks for inspiration, and executive summaries can help you enhance your own.
8. What are the potential threats to the business?
Investors want to comprehend what dangers the business might face. They want to get inside your head, thought process, and the mitigating measures you're taking to minimize those threats. There are dangers in any business strategy, so be prepared to address these concerns thoughtfully:
What do you think are the primary threats to business?

What legal dangers do you have? Will the business design adhere to relevant laws, including broadening privacy protections?

What innovation risks do you have?

Do you have any regulative threats?

Are there any product liability risks?

What steps are you prepared to take to reduce such threats?
Startups that can show they have minimized or removed the product, innovation, sales, or market threats will benefit from fundraising.
9. Why is the business' product great?
Business owners need to articulate what their products and services consist of and why they're unique. Hence, expect the following questions:
Why do users care about your services or product?

What major milestones have you achieved with your product?

What differentiates your service or product?

What have you learned from early variations of the product and services?

What are the two or three essential features you plan to add?

How often do you picture boosting or upgrading your product or service?
10. How will my financial investment be used, and what improvements will be made with that capital?
Venture capital firms will wish to know how you plan on investing their capital. This includes your proposed burn rate (to determine when you may require financing for the next round). It also allows them to test reasonable fundraising strategies, given the capital requirements you have.
Moreover, it will allow the financiers to see whether your cost estimates (e.g., marketing costs, engineering talent, office space, etc.) are reasonable given their experiences with other companies. Financiers want to make sure, at a minimum, that you have the capital to meet your next turning point so you can raise more funding.
11. Is the company's expected valuation realistic?
If you inform a financier you want a $100 million valuation despite starting the business two weeks ago and not having enough traction, the discussion will likely end fast. I suggest not to discuss valuation. However, the financier also doesn't wish to waste a great deal of time on an offer if there are unreasonable or unappealing valuation expectations.
Valuation is more of art at an early stage of a technology company than science. To help bridge the assessment space for early-stage startups, you often see financiers trying to find a convertible instrument with customary conversion valuation caps and discount rates. Instruments, such as SAFEs and convertible notes, are quite typical.
12. Does the business have differentiated technology?
As most financiers invest in software applications, internet, mobile, and other technology businesses, an analysis of the startup's proposed technology is important. The concerns the investors will pursue consist of:
How distinguished is your business innovation?

What competitive advantages are there, or will there be over existing technology?

How simple will it be to reproduce the innovation?

How pricey will it be to construct the technology into each product?
13. What is the business' intellectual property?
For many businesses, their copyright will be the key to success. Financiers will pay specific attention to your answers to these concerns:
What essential intellectual property does the company have (patents, patents pending, copyrights, trade secrets, hallmarks, domain)?

What security is there that the company's copyright doesn't violate third-party rights?

How was the business' intellectual property developed?

Would any prior companies of a team member have a potential claim to the company's intellectual property?

Is the company's intellectual property appropriately owned, and have all workers and specialists appointed the copyright over to the company?

If the copyright was established at a university, through federal government grants, or with open source technology, how does the business have the right to use the technology?
14. Are the business' financial projections realistic?
If you present financiers with projections showing the company will achieve $5 million in five years, they'll have little interest. Financiers wish to invest in a business that can grow significantly and end up being an amazing business.
Additionally, if you show forecasts like acquiring $500 million in 3 years, the investors will simply think you're unrealistic, particularly if you're at zero in revenue today. Avoid assumptions that will be difficult to justify, such as how you'll get to a 400% development in profits with only a 20% development in operating and marketing costs.
To believe your financial projections, financiers will want you to articulate the key estimates you have and persuade them that those estimates are reasonable. If you can't do that, the financiers won't feel you have a genuine grasp of your business. Expect that investors will push back on the assumptions, and they'll want you to have a clear, thoughtful response.
15. Is your legal formation compliance with relevant laws?
Financiers don't want to invest in a company with legal issues with the founders or third parties. Neither do they get interested in businesses that failed to release stock options properly, make securities law filings, have unaccredited investors, or haven't complied with employment laws. All these factors are red flags for a venture capital firm. So, before pitching your business, you need to ensure it's tidy from a legal viewpoint. An experienced startup attorney can help considerably.
Above are a handful of steps to help you fund your business and get it off the ground and into the clouds. Start with a passionate and dedicated team and know your numbers. Moreover, be willing to prove that you're prepared for the risks and have feasible plans to overcome any obstacle and achieve your projected goals.