In the world of digital entertainment, TikTok is one of the most popular social media applications. It is similar to Instagram, except you can only use videos. TikTok users can create or record and edit a short clip of 30 seconds or less and use pre-recorded audio as a background sound. Users usually record random skits such as acting, dancing, and singing with the convenience of creating content and editing in an accessible way.
I've spent some time wondering how to gain a new audience on TikTok, seeing how successful the platform is. One way is to work on getting more views for the content you post.
After a while, I realized in order to increase your views, there's one question that needs to be answered: When is the best time to post my TikTok videos so plenty of people can watch it?
I know I am not the only one thinking about this.
Ultimately, a lot of TikTokers are also interested in making their videos have more views and likes. In the pursuit of making their Tiktok videos more popular, they make more creative and eye-catching content by following the current trends on TikTok.
But, it's all moot if you don't realize that before continuing with producing content, you need to know who your target audience is first, and only then can you properly optimize the content you release.
I have considered two steps to find out the best time to post a video on TikTok: first is to find where the majority of your audience lives and then figure out when they are usually awake. As long as you start with these questions, you will find yourself on the right track to gaining more views.
So now that you have a general idea of what to do, where exactly do you begin?
Step 1: Determine your audience's location.
With over 150 million users in China, 20 million users from India, and at least 14 million users from the USA alone, TikTok is undeniably one of the most famous applications worldwide. It has many users in different parts of the world. Thus, creating a solid international fanbase will surely help establish your profile.
Knowing where your audience lives will influence how much content you produce and when you should publish each video. If you know the different time zones where most of your audience lives, you will then have a better idea of when the peak hours are in each location – a piece of information you can use to maximize your resources on the app.
TikTok has now made it easier for users to learn about their followers and viewers through the features that are in Pro accounts. This new upgrade includes analytics that will show valuable data on your followers and viewers like their gender, geographical location, and even a summary of the top countries where your followers are.
If you are ready to take the next step and you would like to know more about your followers, upgrading your profile to a Pro account is relatively easy. First, press on the three dots on your screen, and look for Manage My Account. Then, click on Switch to Pro Account. You will then choose between Creator or Business profiles. This step may also require you to validate your account using your mobile number – if you have not done it previously.
Once you have successfully changed your account into a Pro account, you may now access your account's analytics by tapping on the privacy and settings option. Next, click on the Accounts tab, followed right after by the Followers tab. From here, you will be able to see a wide range of information about your audience.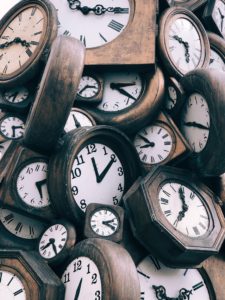 Step 2: Understand your audience's sleeping pattern.
Once you have a general idea of where your audience lives, it is now time to move to the next step: figure out what time the users are usually awake or their peak hours.
For example, if most of your followers live in the Philippines and Thailand, you will not have a lot of trouble adjusting your posts' hours since there is only about an hour of the time difference to consider. However, if you find out that most of your viewers are both from North America and the United Kingdom, it will be an entirely different scenario. You will now have to consider finding the middle ground of a more considerable time difference than where you are.
Unfortunately, you will have to do this part yourself since there are no tools or social media management apps yet to connect your account that will automatically do the scheduling for you. The good news is that even though this part may take a little more work to figure out, it will surely be worth it once you have all the information you need. From here, you will easily be able to schedule your posts effectively to reach as many people as possible as soon as you hit the post button. But what kind of posts should you be posting? Here are some tips to help you generate content ideas you can post on TikTok (and never run out):
Know what makes you unique
Knowing what makes you unique as a person – or your X-factor – will help you plan out the kind of content you would want to post online. Establishing who you are and what you can do will significantly contribute to how people will brand you as a social media influencer. If you are not exactly sure what this is for you, try to ask what your family and friends might like about you. Use their answers to analyze just what you can bring to the table.
One of the biggest trends to come out of TikTok is the challenges that people follow all over the world. From workout challenges to dance challenges, as long as it fits the application's 6-second limit, you will never run out of content anytime soon. By posting these types of content, you will not only be able to get a good workout, but you will also be able to get your challenge video featured under the hashtags.
Social media influencers did not get to their current level without the help of other social media users along the way. Maximize your account's reach and potential by teaming up or doing a collaboration with other users who have almost the same branding as you do. This way, you will be able to reach more people without sacrificing the integrity of your account.
Double your content production
If you really want to become famous on TikTok, you must accept that you will have to post regularly for a long time. Although this one may sound easy, developing the discipline to make this happen takes a lot of strength, willpower, and creativity.
Hashtags are one of the most vital elements of TikTok posts. The majority of the top trending challenges and videos use a specific hashtag so that users can easily keep track of them – and this is why knowing which ones are the most appropriate to use for your content will help you go a long way. To figure out which hashtag to use, try to take the time to type in words relevant to the content you produce on the search menu and see how those terms are faring. If you see that users respond well to it, it might just be the perfect hashtag that will give you new followers.
Trends will come and go, but they usually come back again. So sharing a few TBTs now and then is another way to get the attention of other users. Not only will this be a chance to increase the quantity of content you post, but your followers may also have the opportunity to get to know more about you.
The Takeaway
There is no quick way to become famous on TikTok, but knowing where your general audience lives and posting your content at just the right time for them will get you far.
However, along with optimizing your followers' analytics, you must also remember that it's the right mix of creativity, quality, quantity, hashtags, and collaborations that will get your followers' attention. Use these tips all together as efficiently as you can, and you will surely be gaining all those new followers in no time.